You might remember Nintendo announced a new update for their loveable three year old title, Animal Crossing: New Leaf. Today, Nintendo held a direct to announce that not only is the new update PACKED with neat features, it's also available RIGHT NOW! Here's what's waiting for you:
Amiibo support
You can now scan your lovable Amiibo into the game either directly through the New Nintendo 3DS built in NFC reader or the recent NFC accessory. After scanning, they will show up in an RV and hang out in your quiet town. Not only will you gain new friends with fresh interactions, but some of the new visitors will give you new items that show off even more features of the update! More on that later, though. You can scan any of your existing Animal Crossing Amiibo, your existing Animal Crossing Amiibo cards. Speaking of Amiibo cards…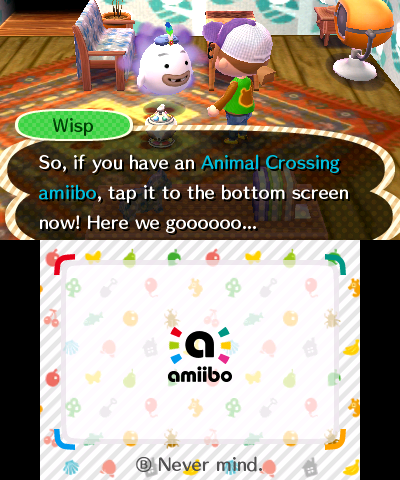 New Cards Incoming
On December 2nd, Nintendo will be releasing a new wave of Animal Crossing Amiibo cards alongside the updated retail version of the game, Animal Crossing: New Leaf – Welcome Amiibo. The set will include 50 new cards for you to collect and add to your village.
New Areas
Well… Only one new area, really. A new RV campground has been added as a place to store your new visitors. I was kind of hoping for an all out Trailer Park aesthetic to come to my village, but i guess this makes sense. Visitors will sport their own custom RV's and external Amiibo are also supported, like Zelda or Splatoon Amiibo.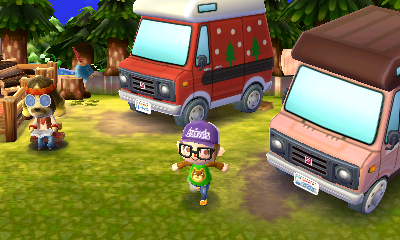 Alright, that's a lot of Amiibo. It's a great way for Nintendo to revitalize an elderly title, and also a way to get some much needed Amiibo sales boosts. Amiibo support isn't the only addition to the update, though. Here are the best new features to the update:
Storeroom
Remember how frustrating the game became when you realized you had some pretty limited storage space? Those days are over! Now, you can visit Nook's Homes and purchase what's called a "Storeroom" in the game. Not only does it give you more space outside of your closet, but you can access it from ANYWHERE in the game! No more having to run back home to swap out tools! WOW!
Touch Screen Decor
So, last year Nintendo released an underwhelming spin-off to the Animal Crossing franchise. Happy Home Designer. It abandoned everything that was wonderful about Animal Crossing and instead focused on one of the (in my opinion) least entertaining aspects of the game. House decorating. Still, I purchased it, only because it came bundled with the New Nintendo 3DS and that was the only way to get the console. Like most, I burned out pretty quickly, but I did really enjoy one feature: Touch screen furniture placement; and that's making a grand entrance to New Leaf!
You see, in old New Leaf, you would decorate by dropping an item on the floor, and then place it by manually spinning and dragging to where you want it. The process was arduous and time consuming. Now though, you can just tap and place!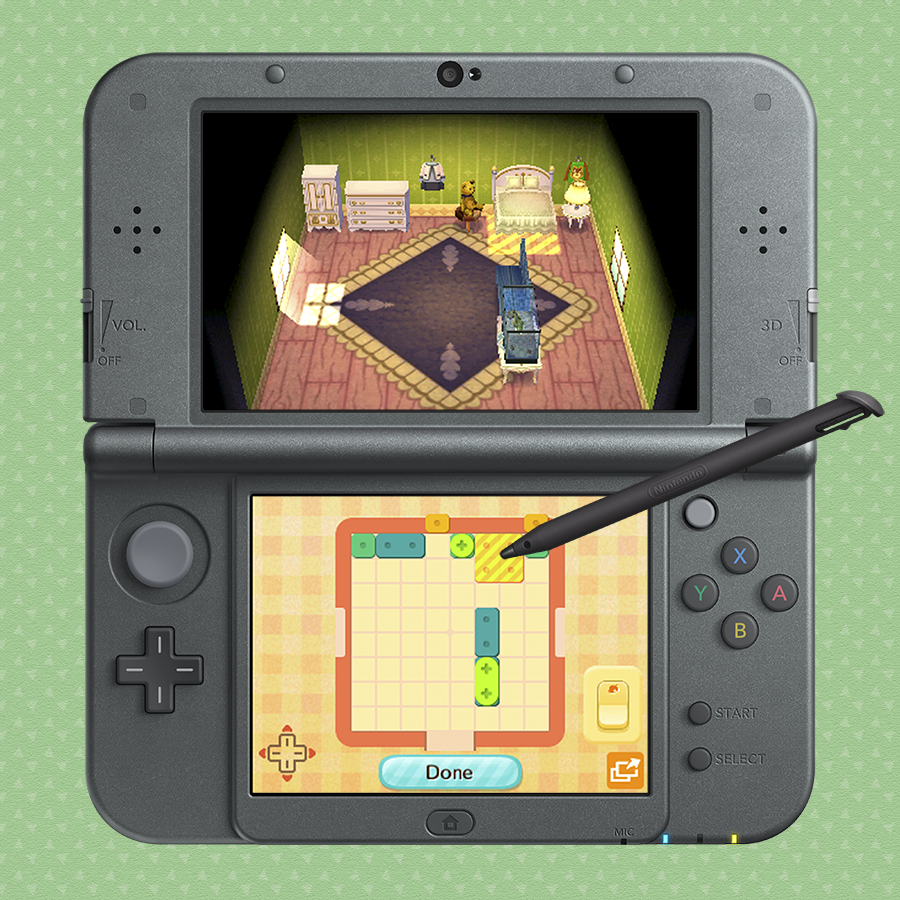 Quests
Your Town card has now been updated to include tasks. By doing these tasks, you will earn "MEOW Coupons", which are used to buy cool items from the campground. It doesn't seem big, but it does bring a bit of direction to an otherwise aimless game. Whether or not that's appealing to you is a matter of opinion. Personally, after hundreds of hours in my village, I welcome any feature that keeps things fresh.
NEW GAMES!
Remember when I said we would come back to the Amiibo given items? That's a much bigger deal than I initially implied. If you get either the Nintendo Wii U or Nintendo 3DS XL items in the game, which you can get either Amiibo or fortune cookies, you will get access to one of the following new games:
Desert Island Escape:
Last year, the Wii U also saw an Animal Crossing Spin-off. It was an amiibo board game title. Nothing special about it. However, there was a minigame inside called Desert Island Escape. People really seemed to enjoy it. The title really explains it all. You're dumped on an island, and need to escape. In a turn based fashion, you navigate the hexagonal board and survive in a turn based fashion. The only way to win is to fashion a raft and escape. It was one of the most redeeming features of an otherwise stoic Wii U title.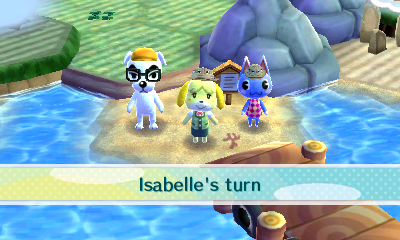 Animal Crossing Puzzle League:
It's Puzzle League! In Animal Crossing!
You might remember this classic, tetris-style puzzle game from its appearances in various Pokemon related spin-offs. It's loads of fun and definitely a great time waster.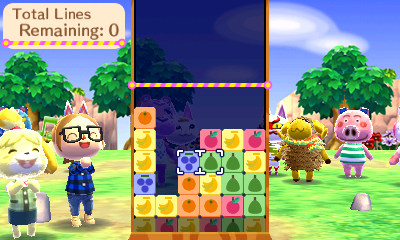 Honorable Mentions
Here's a look at some additional, less exciting features to the update:
Camera functionality.
You can now use a new "Amiibo Camera" mode to snap some memories with your NFC villagers. It's novel, but nothing that AR in the 3DS hasn't already done.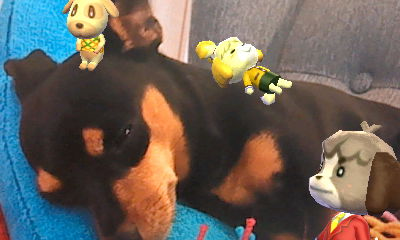 Happy Home Designer Connectivity
If you're like me and were possibly forced into picking up Happy Home Designer, don't fret! You can transfer your save data to New Leaf to gain access to 20 GIANT furniture items. Soon you too can pollute your home with enormous consumerism!
Starting Fresh
This is actually a pretty neat feature. Look, we probably haven't been the greatest mayors in life. New games came out and demanded our attention. I would imagine most villages ended up something like this:
If you can't cope with the anarchy that your village has become,y ou can now start fresh and get a prorated cash reward to start over. Of course Tom Nook has to evaluate your progress and reward you appropriately. It seems like a really great approach to give a second wind to your time with the game. Part of me wants to start over and get some fresh perspective on my Animal Crossing experience. On the other hand,I don't know if I can part with my sweet golden tools.
So there we have it. Nintendo has given a new lease to New Leaf to give it new life.. Okay I'm done.
You can get the update right now via Nintendo eshop OR by picking up the updated retail version of Animal Crossing: New Leaf – Welcome Amiibo when it hits shelves December 2nd.